Time Lost is Clients Lost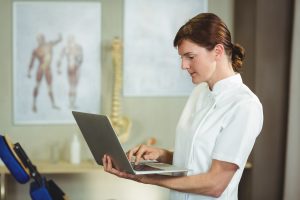 The more efficiently your office operates, the more often patients leave your office with smiles on their faces. Iowa IT gives you the power to manage your entire office with one simple solution. Providing the very best patient care has never been easier.

Does your current IT service company understand your practice management and digital imaging software and how to integrate this software successfully into your office network? We understand the complexities of healthcare IT. Software and systems must be integrated for speed, reliability, security and compliance. We recognize that continuous operations of computer systems are critical to your practice.

With Managed IT solutions from Iowa IT, you can focus on keeping your patients healthy and happy, while we focus on the technology it takes to keep your practice running smoothly. You'll also be able to easily plan for the overall growth of your practice with technology that gives you better insight into your day-to-day and long-term operations.

We can help you leverage computing infrastructure to move your business forward as well as identify potential threats before they become an inconvenience or even worse – a major liability. This preemptive methodology ensures that your computers and networks run more efficiently, avoiding unexpected disruptions that can lead to downtime for staff and customers. Based on a flat monthly fee, this is the most cost-effective way to avoid the unplanned expense associated with a "break-fix" model of IT support or in-house resources who may be stretched too thin.